*DaySpring* Ecouragement Giveaway Today!


 

Today, we're starting a new June series:
"Shots of Encouragement".
To kick things off, two winners will be selected
to receive their pick of DaySpring's Premium Greeting Card 10-Pack (orig. $28-29)!
Enter by joining in today's Faith Jam -- at the end of today's post!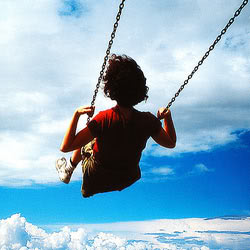 One time, when I was little, I played a game.
Grandparents, aunts and uncles were all visiting that weekend. The house was packed.
I don't know why I came up with the idea, but I thought it would be fun to hide. I wanted to see what would happen, if I suddenly went missing.
I slipped behind our dusty olive-green couch, squeezing myself under it's sagging belly. My legs slid in easy, along with part of my tummy. There I hid half contorted, like a gummy worm stuck between the wall and the carpet.
I waited and waited for someone to come look for me.
I eventually climbed out numb and stiff.
No one seemed to miss me.
No matter how old we get or how strong we've grown, we can all use encouragement.
We all find ourselves stuck in hard places —
— we wonder if anyone notices.
— we wonder if anyone cares.
When we are happy, is there someone I can dance the crazy-dance with?
When we are unsure, is there anyone I can talk to in run-on sentences and find them still listening?
When we're pressed against our everyday lives, we wonder if anyone sees.
Most Encouraged
Of course, we keep getting up, putting on our shoes and gas in the car.
Still. Deep inside, we are all waiting for a chance to be known.
The times in my life I was most encouraged were the times I felt most invisible.
I might have only shared the very tip of the iceberg of worries — or glossed over something happy going on in my life.
Once in awhile, someone notices. There was more to the struggle or the excitement I was willing to reveal.
For unknown reasons, that someone will go to the store, stand in the card aisle, and pick out some words — just for me. She might have just pulled out her drawer full of envelopes and notes. I wouldn't be surprised.
I'd imagine her committing pen to paper, signing her name and whispering a prayer in her heart for me.
Encouragement is a Gift, Really
If you are someone with a heart for those who are feeling invisible — this month is in honor of you. It's kind of ironic, but sometimes the people who encourage others the most are the one most in need of encouragement.
Today's post highlights one of the most treasured gifts I have ever received: the gift of encouragement. My heart would not be as alive — embracing both my scars and my blessings — if it weren't for friends like you.
You are the ones that God sees and says with cheer:
"We all have different gifts, based on the grace given us… If it is encouraging, devote yourself to encouraging others." Romans 12:6-8

"Therefore encourage one another and build each other up, just as in fact you are doing." 1 Thess. 5:11
The spotlight is often given to the more "up-in-front" spiritual gifts like evangelism or teaching, both of which are very important.
But the spiritual gift of encouragement is no lesser just because it is hidden.
Jesus Himself encourages us with the work of giving in secret.
"…so that your giving may be in secret. Then your Father, who sees what is done in secret, will reward you." Matthew 6:4
God Sees It All
Sometimes, when we give encouragement, we may not see visual returns.
God says He sees it all — and He values each one of you —
~  Those words you tactfully chose to share.
~   Those emails you sent.
~  The cards you mailed.
~  The gift you cooked or made.
~  The time you spent.
~  The forgiveness you gave.
The list goes on and on.  The quiet ways that no one may ever know about. God knows.
You are not invisible.    You are highly cherished, appreciated and valued.
May God reward you with refreshment in return.
"A generous man will prosper; he who refreshes others will himself be refreshed." Proverbs 11:25
Join Today's Jam
I'd love to get encouraged by you.
Share a post from your blog on the encouragement.
Just submit the url of the your post below.
If you don't have a blog, you can join in by adding a comment.
I'll be making my way, to drop by to read and visit with my cup of coffee, my heart beating with anticipation, of being with together with you. Encouraged and no longer alone.
~~~~~
How has God been encouraging you?

Pull up a chair. Click to share a comment or subscribe by email.
~~~~~


** DaySpring's Premium Greeting Card Giveaway **
Thanks to DaySpring, two winners will be selected to receive their pick of DaySpring's Premium Greeting Cards 10-Pack! Check out the three different card packs here..
To Enter: By Sunday 6/5/11
1.  Submit a post in today's Faith Barista Jam.
— or —

2.  Submit a comment.
(** You'll get double entry if you'd like to do both!).
* Thanks again to DaySpring for sponsoring today's giveaway. This month at the DaySpring Store , you can save $20 on any $50 order shopping at the (spend $70 and you get free shipping too). Just use the special (in)spired special June coupon: JUNE20.
~~~~~
*** NOW, IT'S YOUR TURN — FAITH BARISTA JAM! ***



Faith Barista Jam Thursdays — I serve up a topic of faith, you write the post. Let's encourage each other. Add your voice. Swap our stories.

Today's Topic 6/2:
The Power Of Encouragement

Share your post by clicking on the blue button below "Add Your Link" or just comment directly.

Next Thursday's Topic 6/9 :
It's the month of classic June weddings. A reader who is single asked me how I met my husband. She said it always encourages her to hear the different ways God leads people to find true love.

In the spirit of encouragement, I'd love to hear from our community. Write on the topic: Finding "The One".

Approach it any way you feel inspired! Only required ingredient: keep it real. Thanks for serving your personal brews!
Build the Keep Fresh Fresh Community: Grab the HTML Code For Faith Barista Jam Badge
HTML Code For the Faith Jam Faith Fresh Badge
It's a jam session. As time allows, say hi & drop a comment when visiting the community faith blends!
~~~~~
Want Free Updates of Faith Barista delivered to you hot & fresh? Subscribe now via email (click here) or RSS (click here).
Photo courtesy of findstuff22 via Photobucket.